Some of these photos are so ridiculous they appear funny but all are avoidable and could or would cost the owners their property or lives if not addressed and repaired immediately.
I offer Residential-Commercial-Construction-EIFS-Infrared Inspections and Consultations for Buyers, Sellers, Owners, Investors, Phase, and Warranties
All of these photos passed the City Inspections, OH MY!
Think about your investment Aren't you worth it?
CRAP is the acronym for: Can't Really Apply Properly a.k.a. I-CRAP the tradesperson is speaking of his/herself "I Can't Really Apply Properly" a.k.a. I-CRAPED as in "I Can't Really Apply Properly Every Day." Just showing up for the check attitude.
This term has been around as long as man has constructed. Used often on jobsites when mistakes are made, things don't go together as designed, mismanagement, and when workers are not properly trained or don't take pride in their job.
Below are photos of CRAP other inspectors and I have found from around the world. CRAP is not a local thing this epidemic is worldwide. This is why every home needs a Professional Inspection and why I enjoy my job. "They build them and I find them"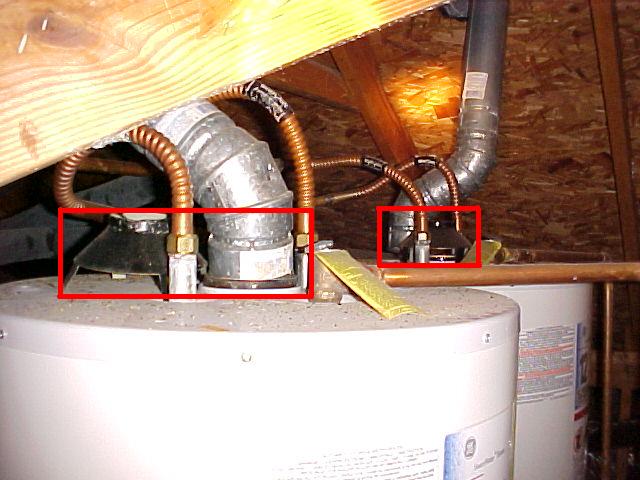 Is this what they mean by "NO FAULT DIVORCE"? Poisonous combusted fuel gases are being discharged directly into the attic space where the duct work equipment is located.
The plumber never installed the TPRV drain line, also notice the drip. Photo by badair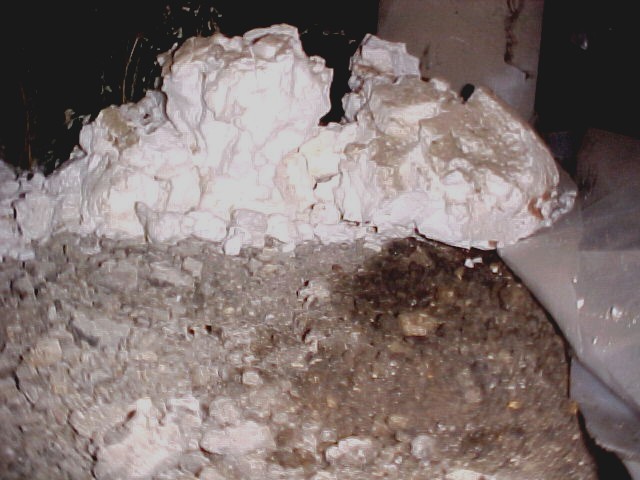 20-30 of these were growing in the crawlspace and attic. Photo by badair
Pendant light fixture over bath tub is a BAD IDEA. Photo by badair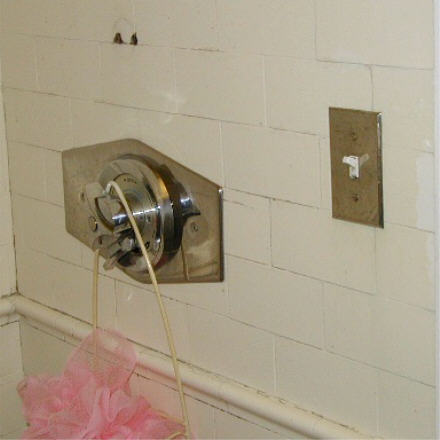 Is it just me or isn't it a BAD IDEA to have an electric switch inside the tub-shower area?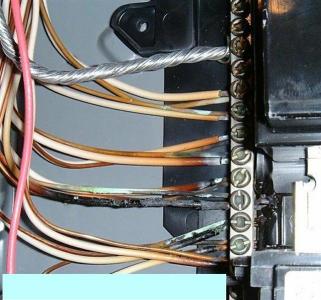 Panel wiring was cooking, just a matter of time before property or loss of life occurs.
HVAC return air at bathroom, and they wonder where that odor comes from?
Plumber cut oversized hole in floor and cut out floor joist. This is after the Framing Green Tag had been issued. That is a bath tub above+Water+Body=Disaster waiting to happen. Photo by badair
HVAC return air at laundry area with gas dryer this can create negative pressure that could extinguish flame or distribute Carbon Monoxide and other poisonous combusted fuel gases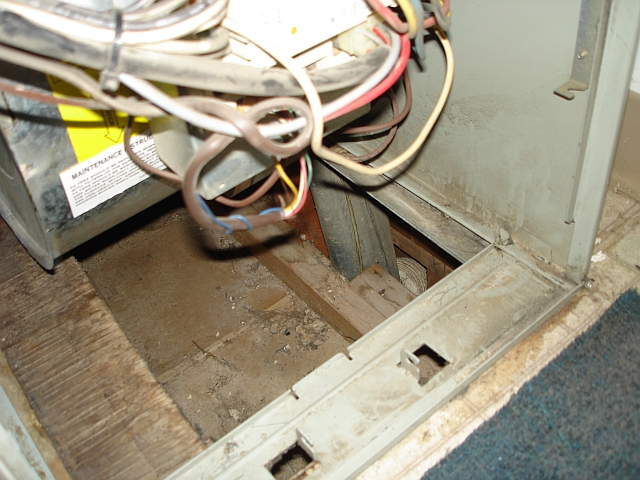 Dryer flue vent in HVAC return air compartment (See comment above)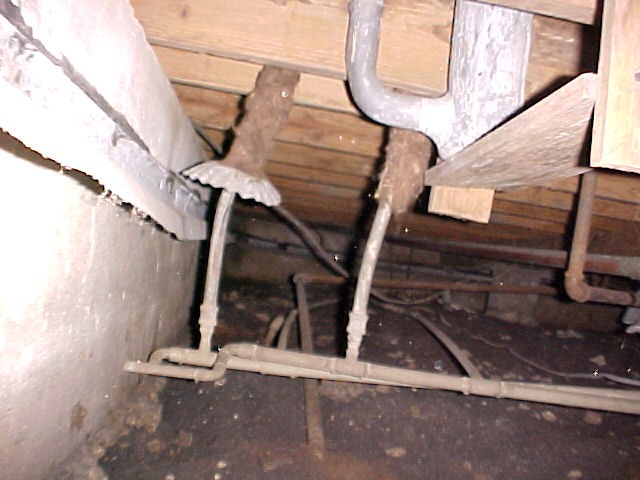 Commode drain is not properly supported. Photo by badair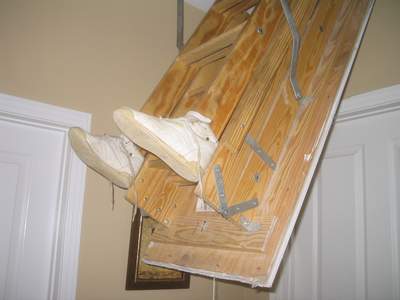 Ingenious idea to protect the wood floors. I'll sell you a pair!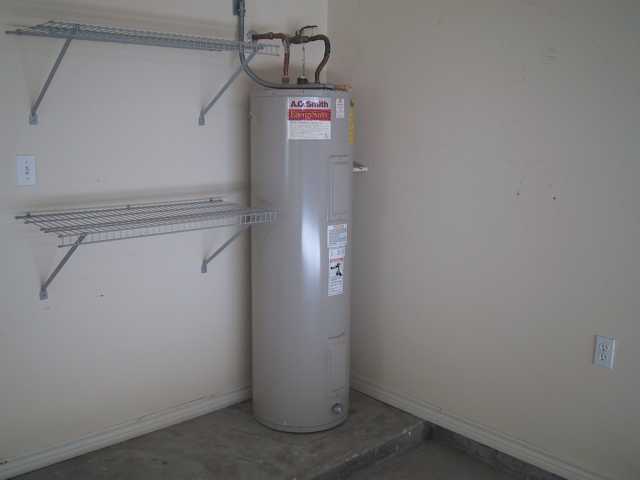 Water heaters in garages must be protected from impact. Photo by badair
Atypical rafter splice this is one of eight noted in the report
The pet door breeches the required separation barrier between the living space and the garage. Photo by badair
Service stop valve is against cabinet wall and will never terminate water supply in an emergency or when the fixture requires repair or replacement. Photo by badair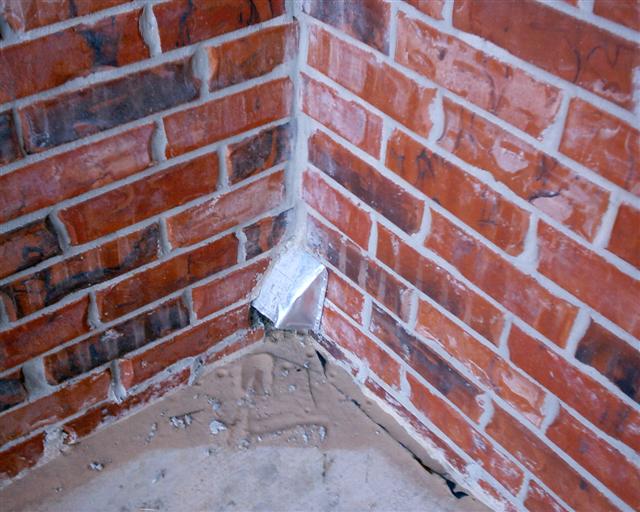 Dryer vent embedded in brick, now where do you think the heat and moisture is going? Photo by badair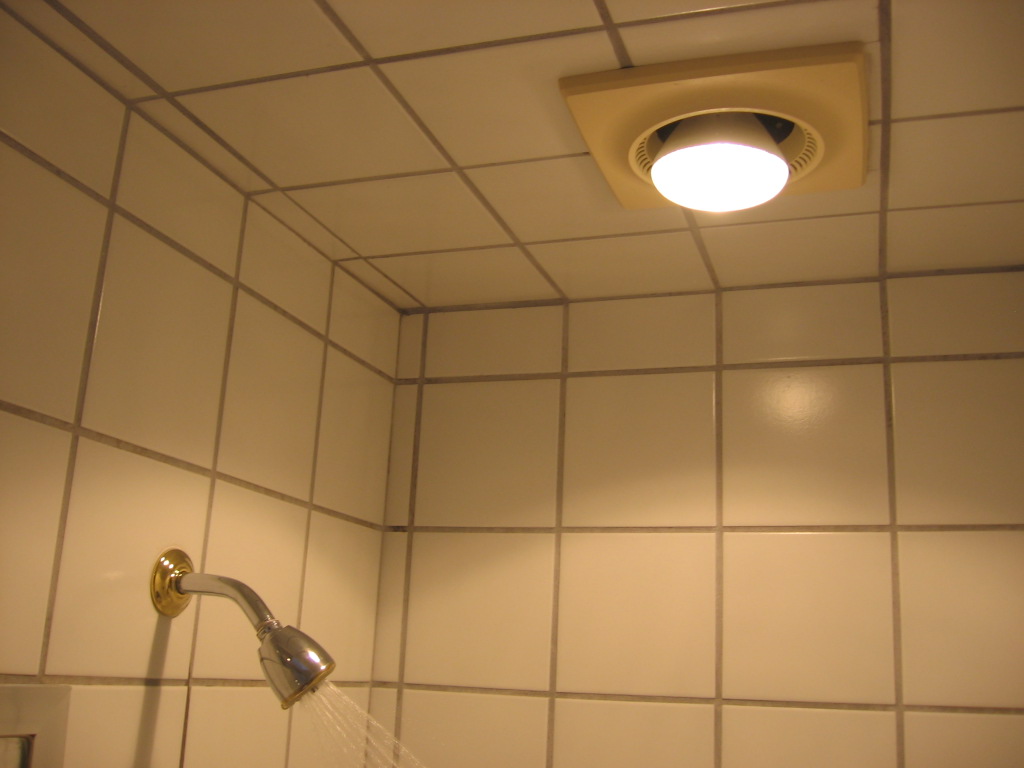 Shower fixture and bulb were not approved for wet location installation. Photo by badair
All of this insulation was installed incorrectly the vapor barrier is not facing the living space as required. Photo by badair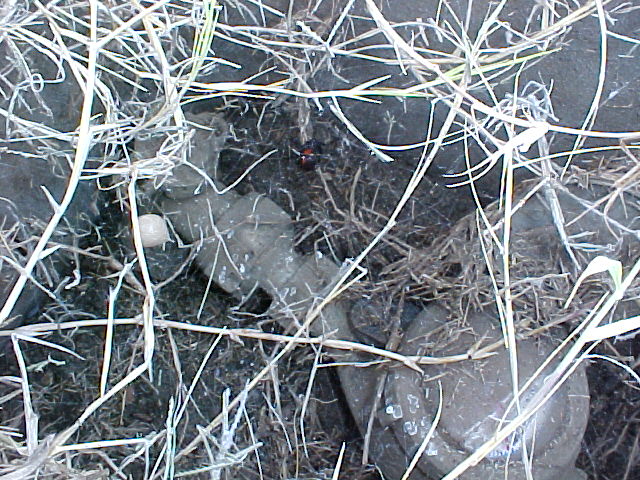 Do you see the female black widow spider and her egg sac at a water meter? BE CAREFUL! I run into these and other critters number of inspections. Photo by badair
At the time of this inspection this 8 year old fireplace flue had never been properly connected, allowing poisonous flue gases to escape and circulate throughout the home. Photo by badair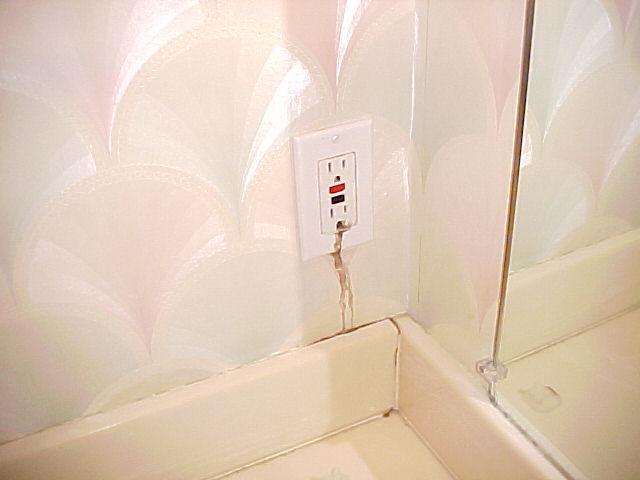 Numerous bleeding GFCI outlets all were defective at this inspection. Photo by badair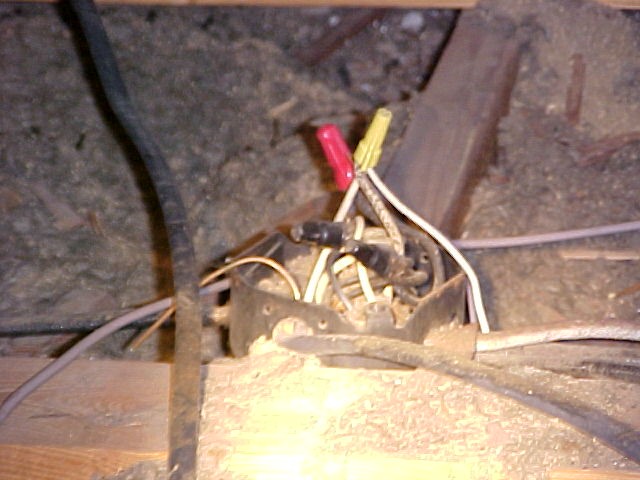 Hundreds have been written up notice the wiring is made up inside and outside this junction box, some folks don't even bother with the J-box or wire nuts, tape and open junctions work for them. Photo by badair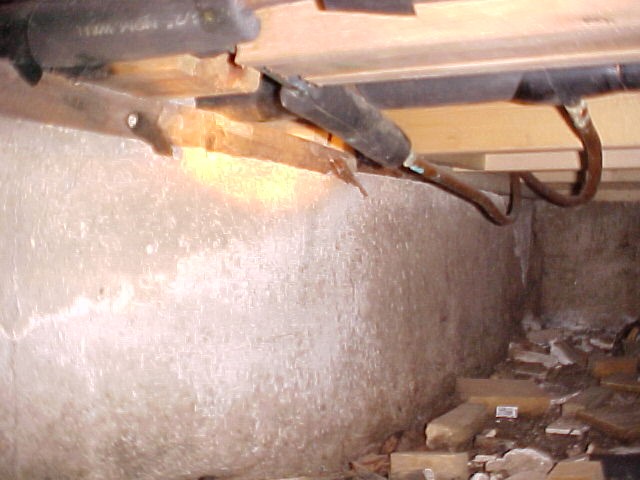 Another plumber hard at it, why couldn't they add a few fittings? Missed 2 floor joists then cuts the main girder in half. Photo by badair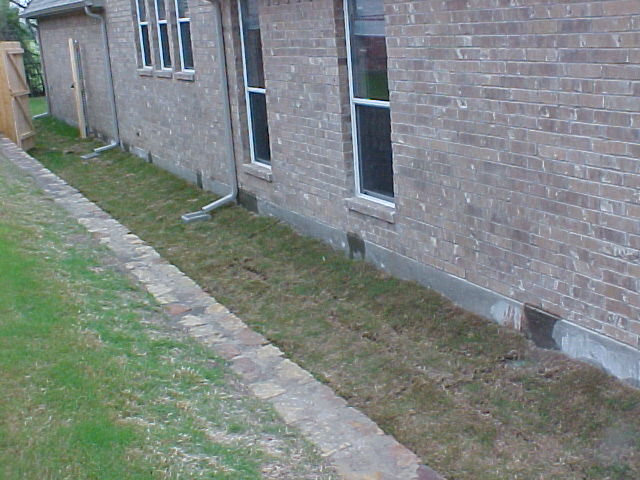 Pre-closing Inspection on a brand new home.Guess what? Yep, you're right, the dishwasher (DW) does leak. I find many like this at DW, hydro-tubs, shower pans and sinks. Photo by badair
This microbial outbreak is but one example of what happens when dryer vents are exhausted into attics. Smelled funky!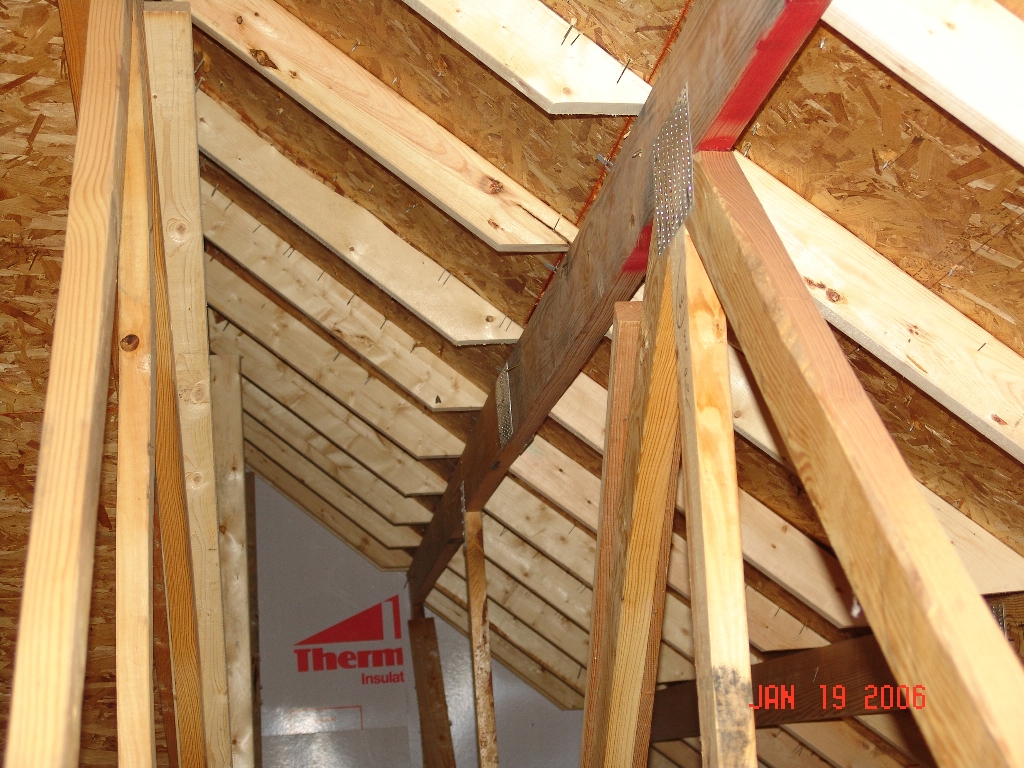 Every rafter in this hose was cut and installed incorrectly!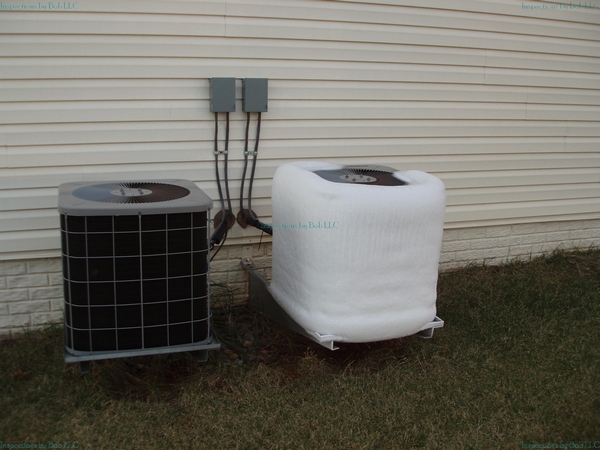 Heatpump as it's getting ready for the defrost cycle. Photo courtesy of Rick Hurst Home Works Inspection Co.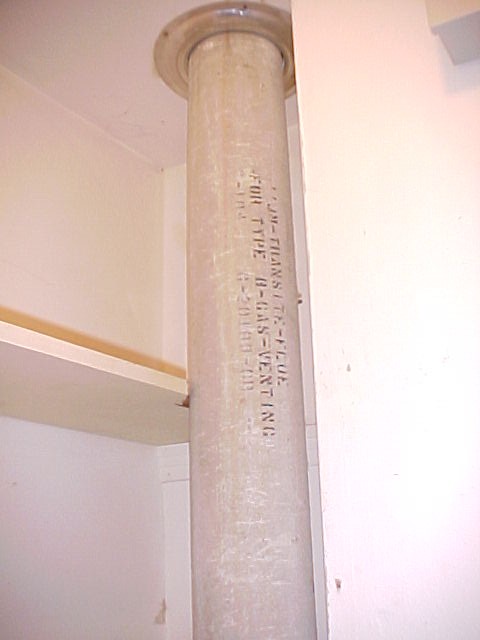 Does your flue look like this? This one is Transite and contains asbestos. Photo by badair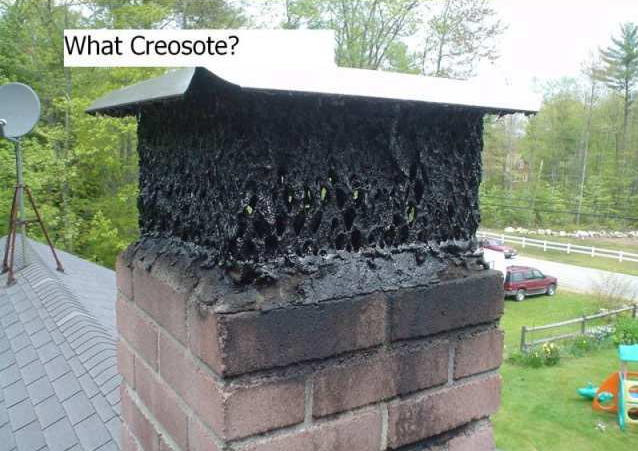 Chimney or entire house fire, when???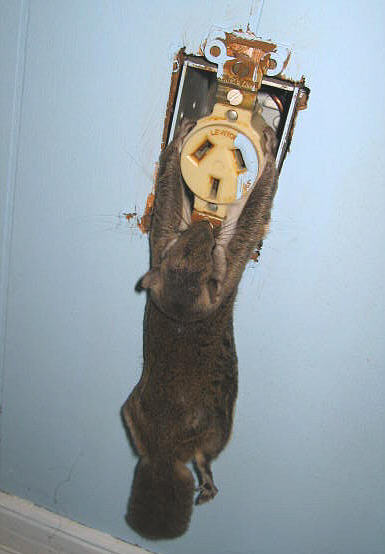 Why coverplates are absolutely necessary. This could be you or someone you love.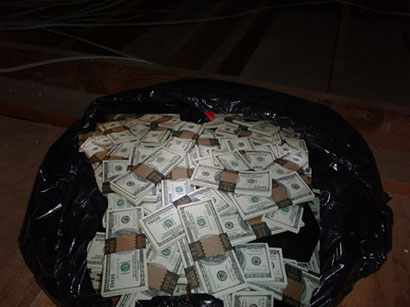 The day this happens this biz gets sold, this site shuts down, and I'll see you in Belize!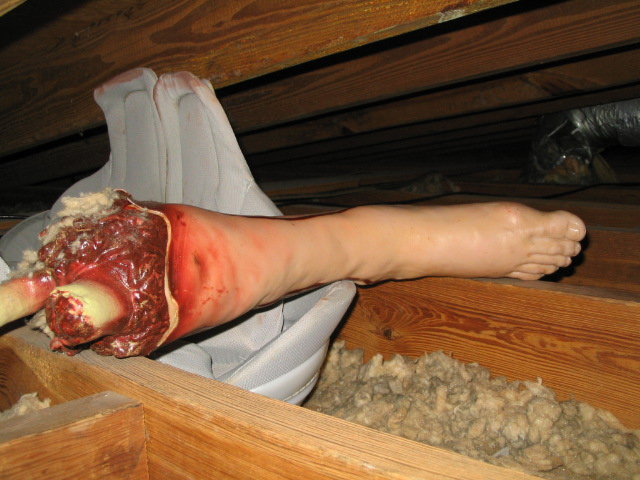 A nurse was selling this house and thought this would divert the inspectors attention, not funny and things didn't go as planned. The ductwork in the background had split in two dumping most of the conditioned air into the attic and not into the living space.
This is an example of how "not to" add a fireplace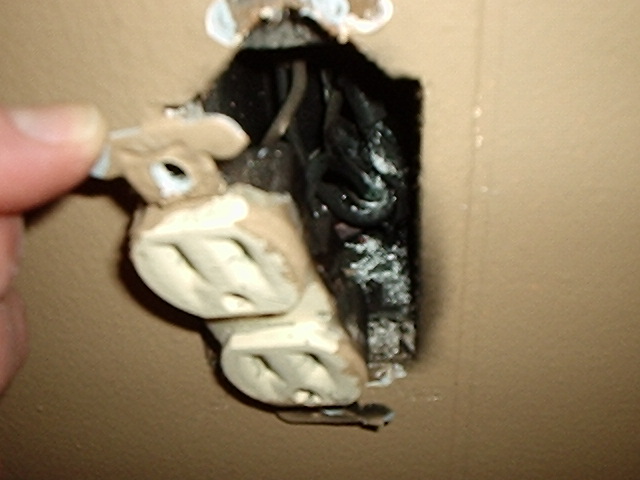 Aluminum wiring fire inside receptacle box! Photo courtesy of Brian Bassett, Wall 2 Wall Home Inspections
INSTALLER Please read the instructions. Nice place for an non-approved screw! Photo by badair
Plumbers knew where they wanted to go, just weren't sure how to get there???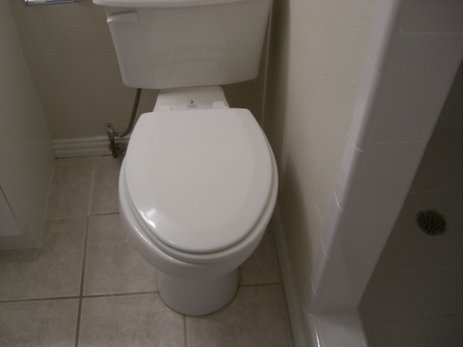 Too close for comfort toilet is an improper installation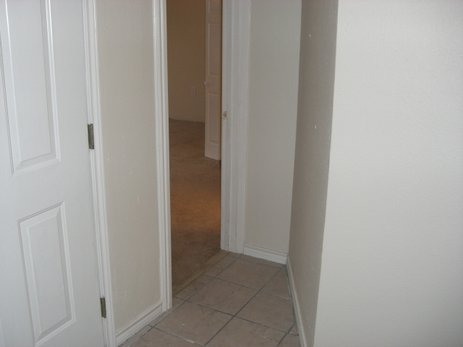 Too close for comfort doorway is an improper installation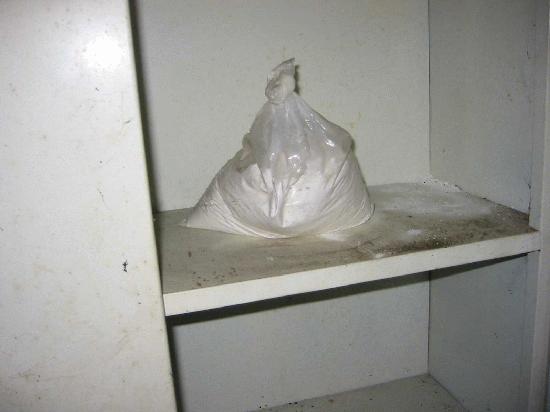 Who lived in it before you decided to buy?
Is your range Anti-tip bracket installed? Most aren't!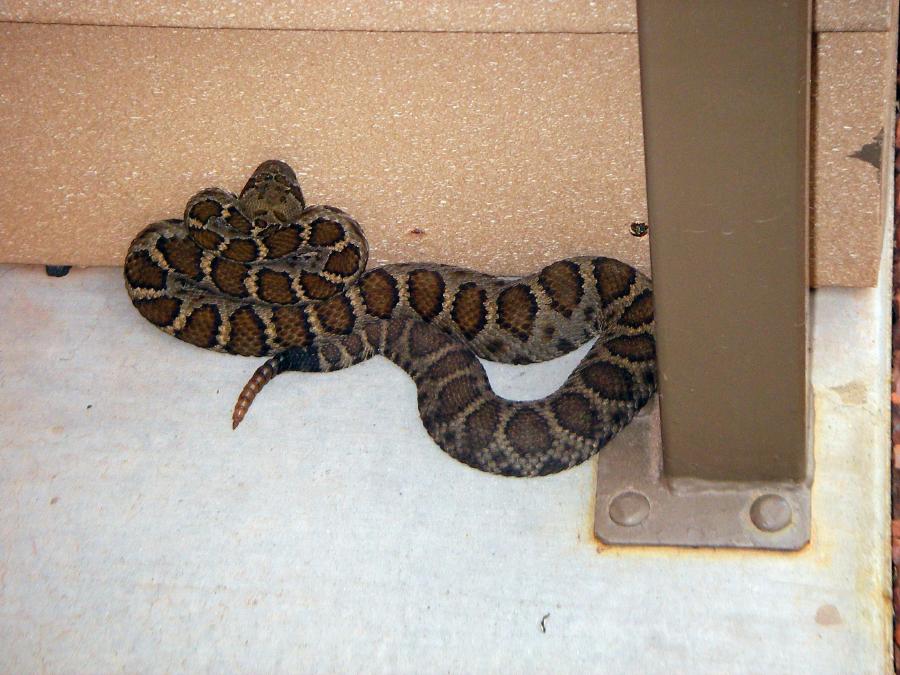 Pests are all in a days work for some of us. Photo courtesy of Dale Duffy, Inspect Arizona Companies Inc.
The added cost of doing things wrong, look at all of the unnecessary fittings causing misdirection of the drainage.
Adding insulation saves energy but this material is not approved for this location! Photo courtesy of Darryll C. McCauley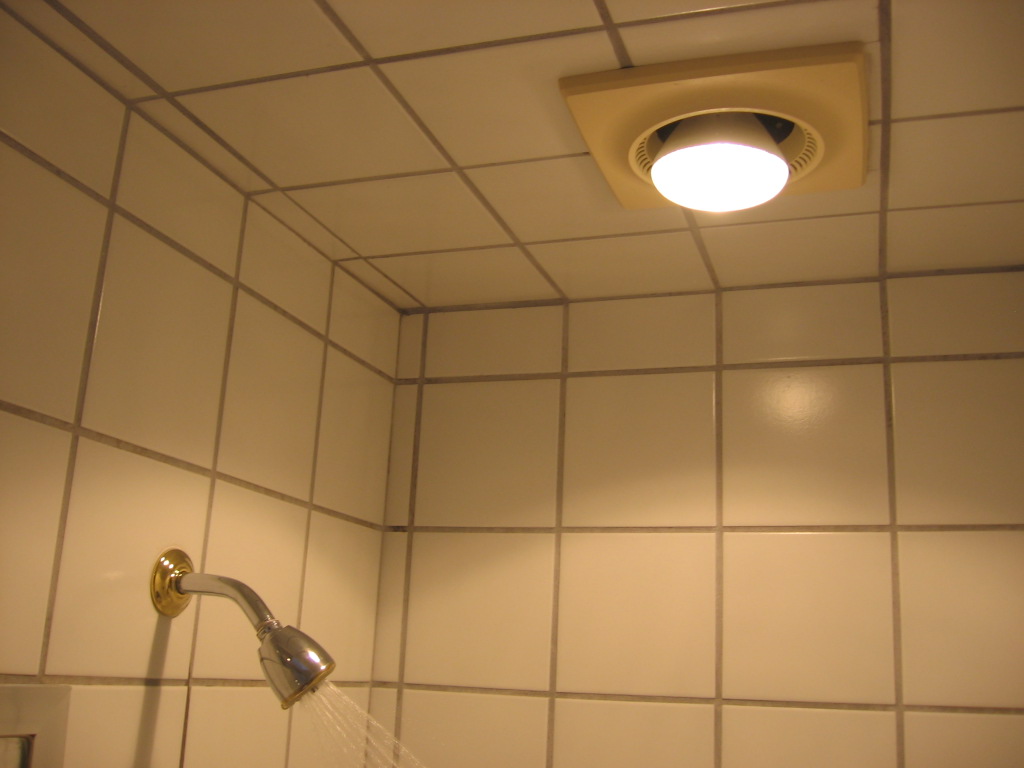 This type of shower light fixture is not approved for damp/wet locations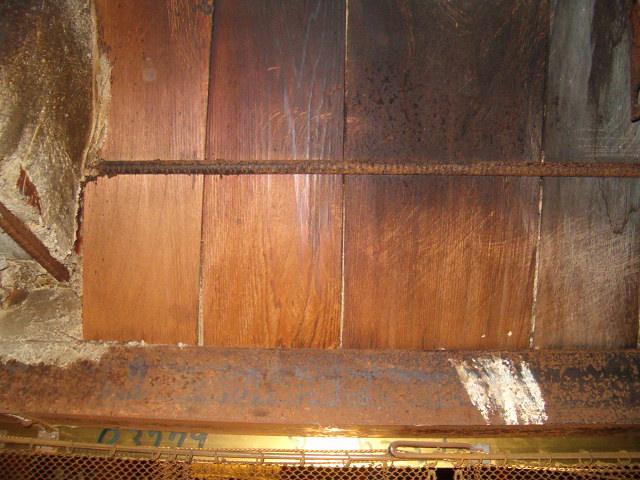 Looking up the fireplace before starting a fire is always prudent. Photo courtesy of Jeff Pope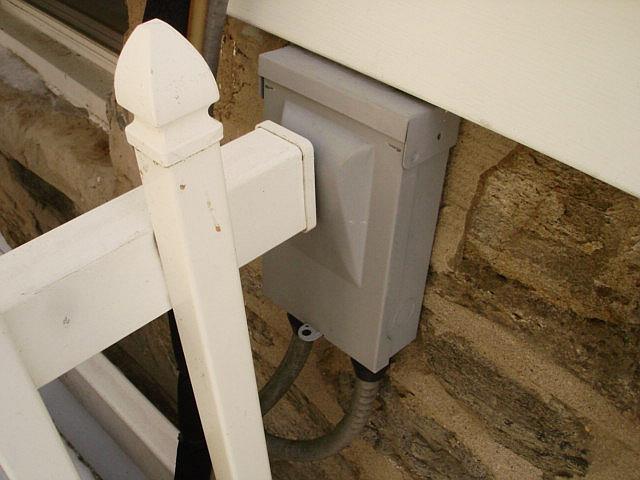 Proper working access is required at all electrical service boxes, this one's a little close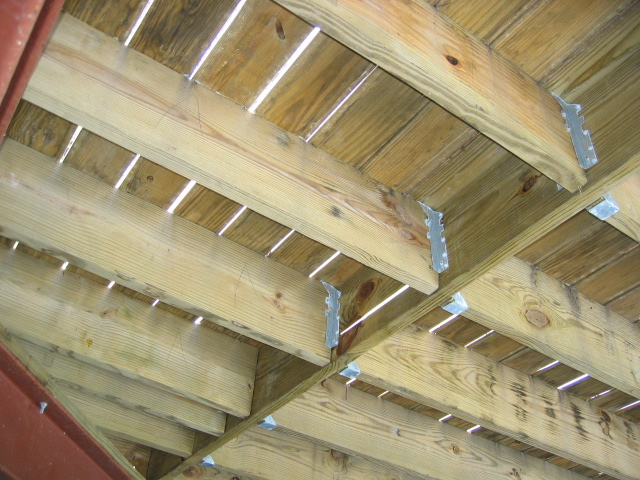 Which way do the joist hangers go, up or down???
These attic stairs had all of the nails driven from the wrong direction. Photo courtesy of Thom Walker, Castle Inspection Agency (CIA)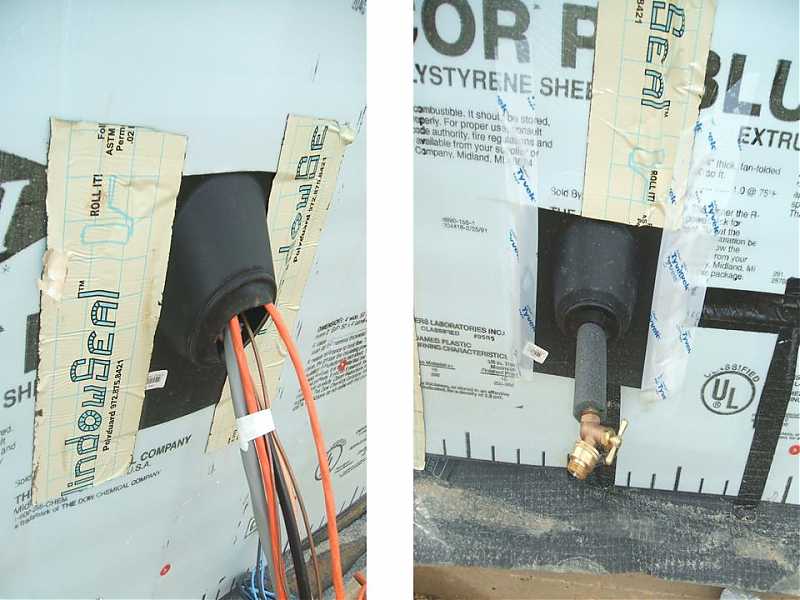 Misuse of roof plumbing vent flashing on walls. This looks like a good idea until these rot away behind the brick yet too be installed, then what will be done to stop the moisture entry?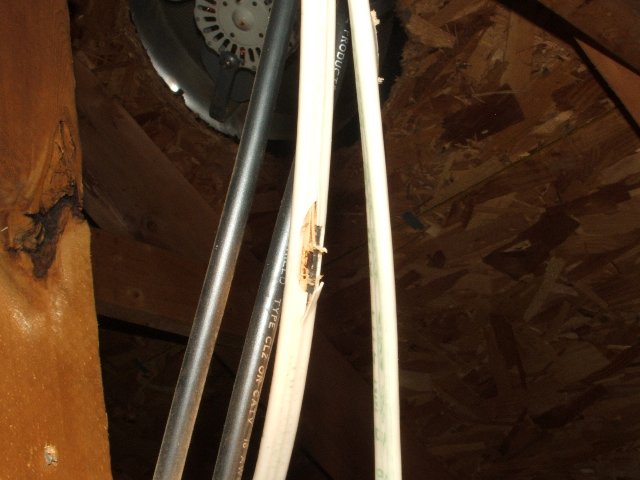 The frayed insulation on this wire is from a lightning strike! Photo courtesy of Richard Rushing, AA-Inspection Service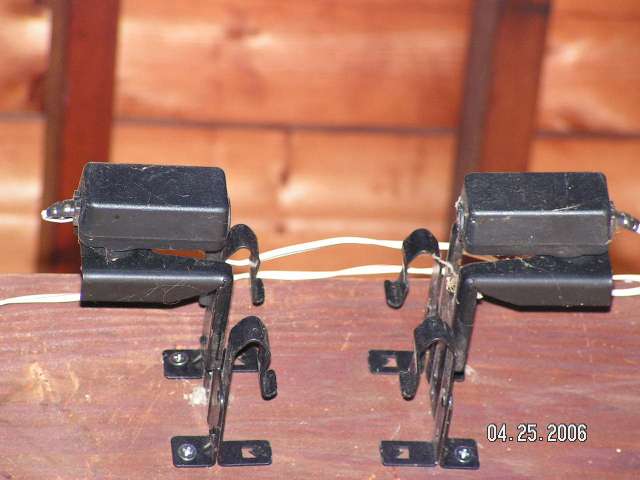 Garage door motion detectors are of little use installed on the ceiling joist
Home made light fixture in a crawl space may pose a fire/electrocution hazard, Ya' think?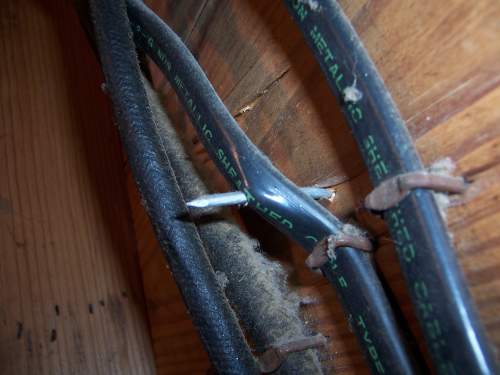 Dumb luck sometimes plays a role in a home owner not killing themselves hanging pictures.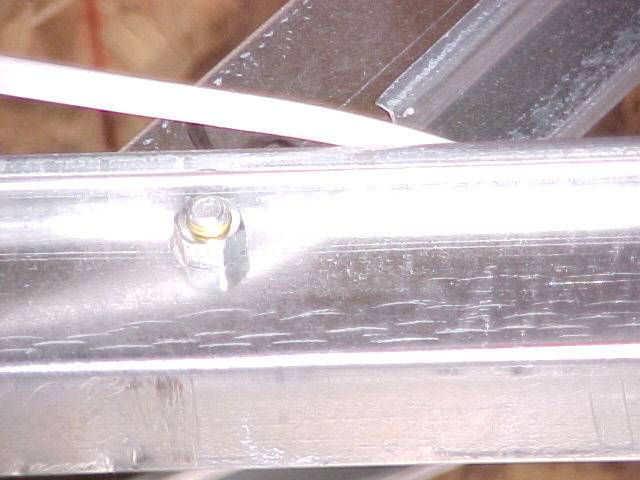 Steel framing is great except when the electric wiring gets nicked and the entire structure gets energized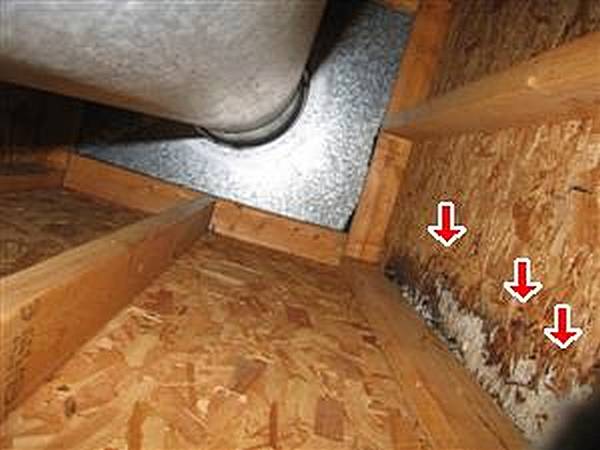 Moisture intrusion presence in the chimney chase. This is an all too common defect.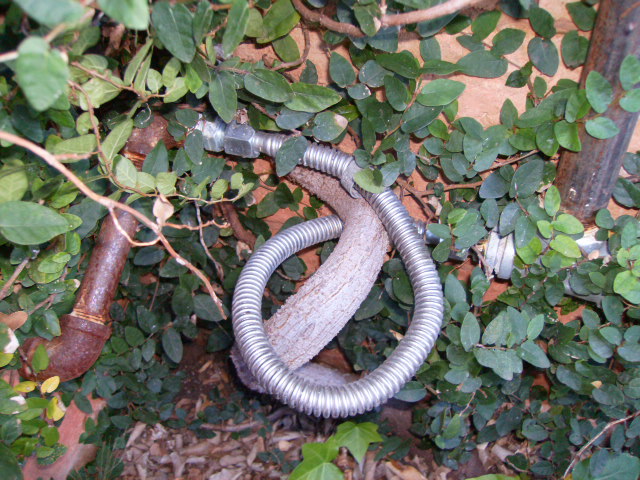 This type gas flex supply is not approved for this use or exterior exposure. Photo courtesy of Fritz Kelly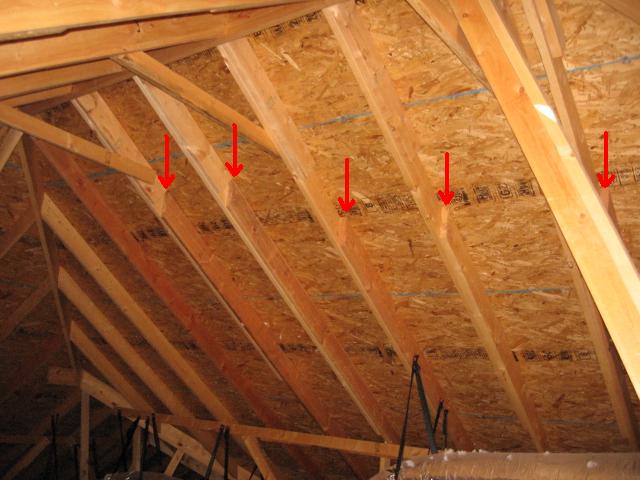 Another carpenter and rafter design gone bad.
Does this wiring mess really require any further comments beside REPAIR IMMEDIATELY?